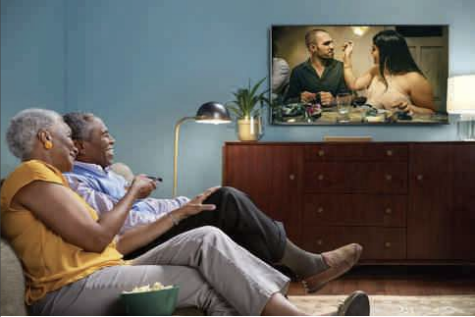 Senior Living Communities, Hospitals and Universities
Why they need DIRECTV
Whether someone is in the hospital, under care or attending college, nothing makes people feel at home like DIRECTV. As the ultimate entertainment experience with unmatched HD, sports and variety of programming, DIRECTV makes it easy to keep everyone entertained.
HLS COMMUNICATIONS Broadcast Directv Cable TV channels to all rooms using two methods…
Bulk programming without receiver on TVs
Bulk programming with receivers on TVs.
Bulk programming without receiver on TVs
Channels are ready, no calling to activate or service to install.
No receivers or other devices needed connected to the TV
Connect coax cable, go to menu or settings, scan/cable, then there they are, your favorite channels ready to watch instantly.
If you want more channels we can order 'Directv Stream' where residents can order as many channels and premiums as you wish. However, you will be billed for 'Directv Stream'. 'Directv Stream' will require receivers at all TVs.
Bulk programming with receiver on TVs
TVs receive a Basic package at no cost (check with your community)
Resident can order more channels and will pay for just the additional channels with no equipment changes.
Apartments/Condos/Villas
Residential packages with the benefit where each resident does not have to have individual dishes. One dish per building regardless of number of residents in each building.
Directv Stream.